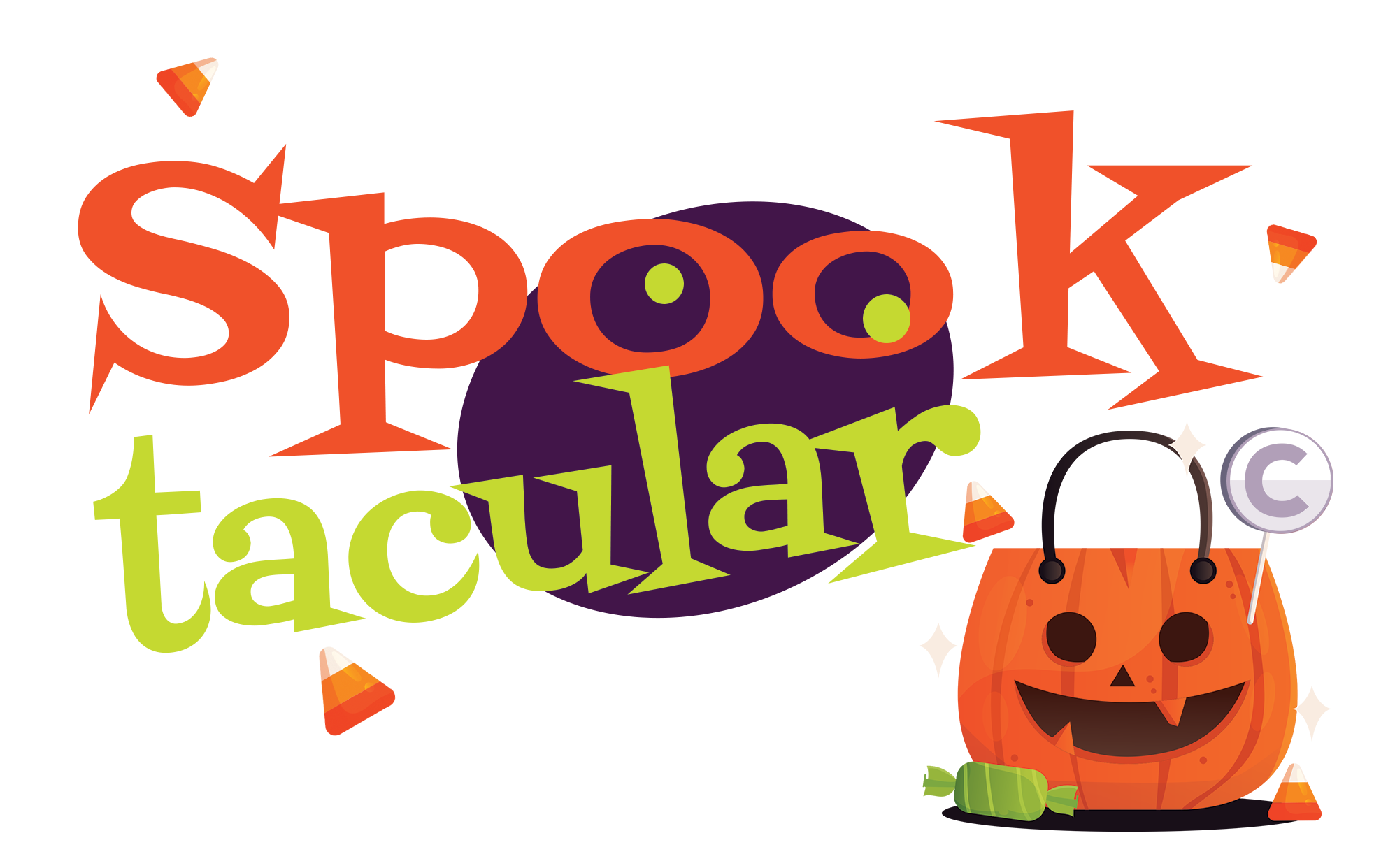 October 31st | 9:30 am + 11 am
FAQ's
What is Spooktacular Sunday?
Community Church loves kids and their families ... and candy!  Kids are invited to dress up in their favorite costume and enjoy services. After services, parents will pick up their child(ren) and go on a candy hunt throughout the lower level of our building.  (don't worry maps are provided!) 
Can it be any costume?
Bring on the fun! However, we do ask that costumes be age-appropriate and not super scary or gory.  All weapons should be left at home.  After all, just because you put on a Teenage Mutant Ninga Turtle costume, doesn't make you great at those nunchucks!  
What candy will you have?
We will have a mix of chocolate and non-chocolate candy available.  Although we cannot guarantee that all candy has been prepared in peanut-free facilities, none of the candy offered has peanuts as an ingredient.
What ages is Spooktacular for?
This is set up for our preschool (2 years) through 5th grade students. 
Do I need to bring a bag for their candy?
If you would like to bring your own bag, please be sure to label it!  We will have bags on site for kids to use. 
What time is Spooktacular?
During both of our Sunday services - 9:30 am + 11 am.  If this is your first time, we recommend arriving about 15 minutes early to check in your child to our secure drop off, and take them to their correct room.  
Where do parents go during Spooktacular?
While your children are downstairs with our CKids Ministry Team, you can enjoy some kid-free time upstairs in our main auditorium listening to a great message.  Free coffee is available in our lobby!  It's like a mini-date!  After service, you will return downstairs to retrieve your children with your security sticker and go with them on the candy hunt!
Where do I park?
Our parking lot facing Route 7 is dedicated to families with kiddos!  When you drive in you will see several signs pointing the way.  
Want to get a jump start?
You can use the button below to pre-fill out your child(ren)'s information for our secure check in.  This will speed up your check in time when you arrive.
Candy Hunt Map